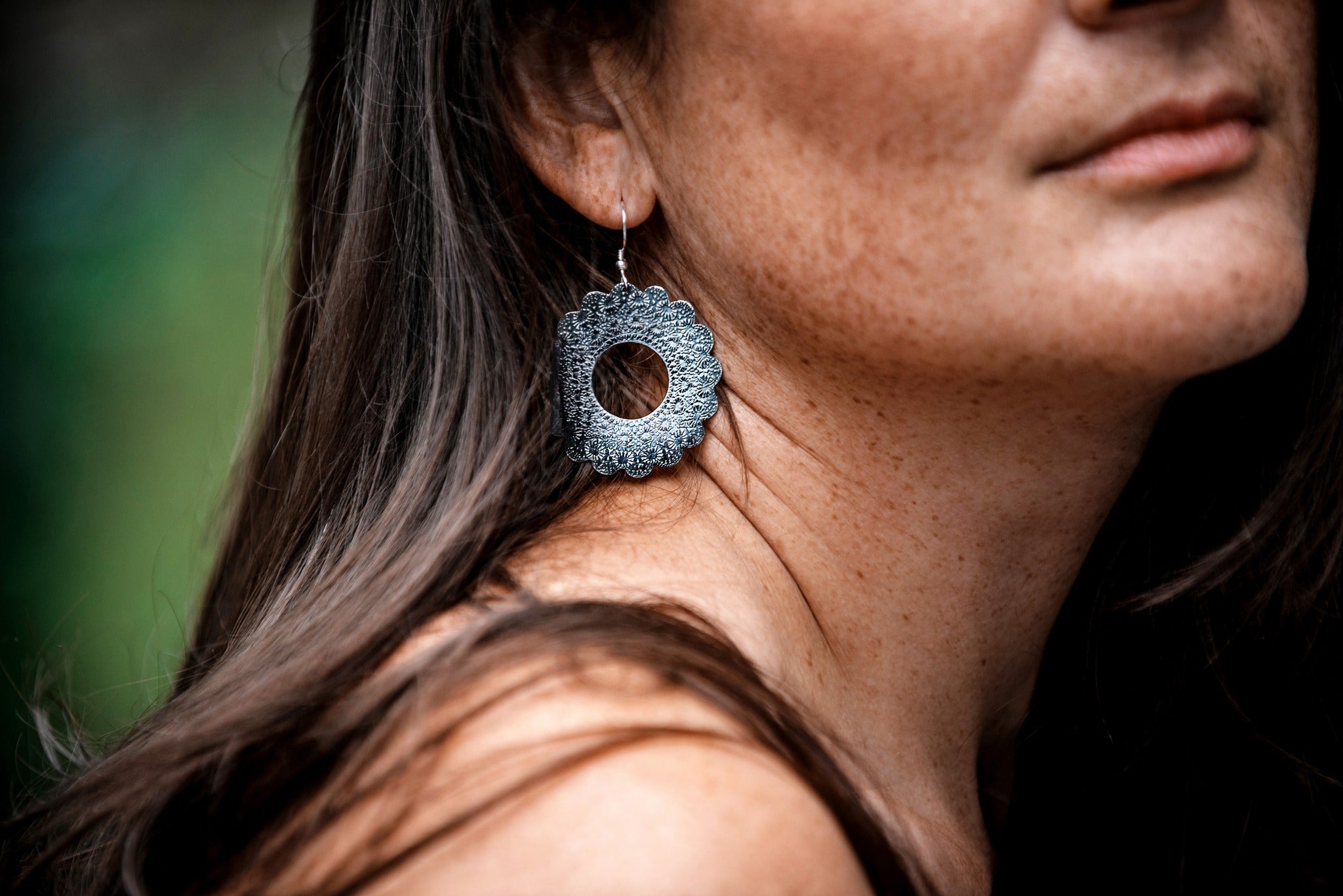 Lisa-Marie has always had a fascination for the tiny and the fine details. This is also what emerges in his work. The one behind the Lisa from island line creates silver jewelry directly in the metal. It therefore does not use the various molding and casting methods.
Specialized in the technique of etching, she now harvests the result of years of research and experience, with a range of jewels with fine details, cut directly in the silver leaf. Like small works of art, his pieces, created in small series, therefore all reveal a unique cachet.
Her very feminine universe is steeped in nostalgia, softness and delicacy. She prefers subtlety to flash, monochrome to rainbows.
She studied presentation design as well as jewelry. Thus, she attaches great importance to the staging of her creations.