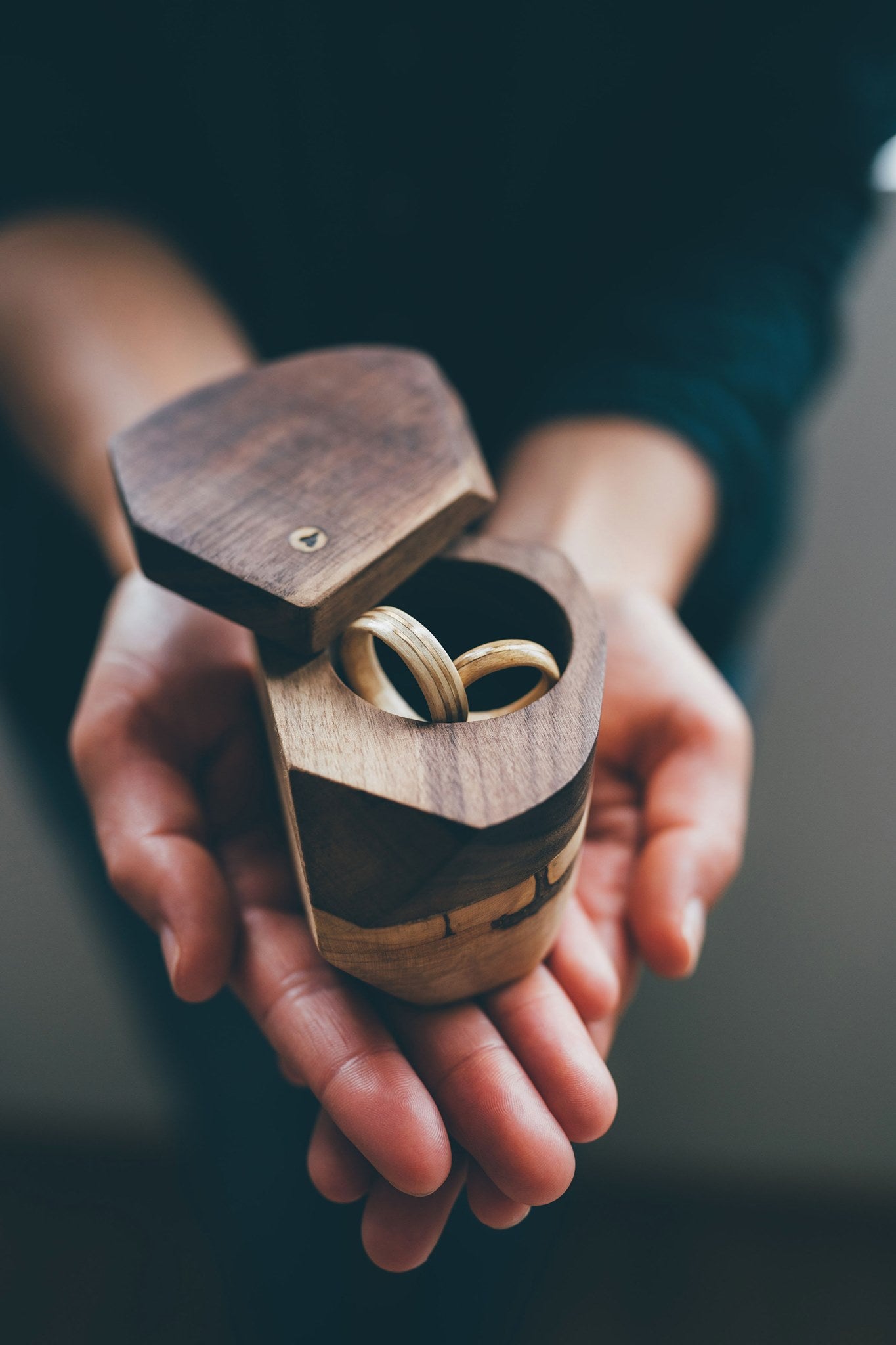 We specialize in the creation of handcrafted wooden wedding and engagement rings, personalized to your image.
We are one of the pioneers and top-ranked designers of wooden engagement rings with a history located in Quebec, Canada.
By choosing to design your ring with us, you allow yourself a unique artisan experience. For example, you'll receive live photos of the workshop as souvenirs.
Would you like a custom design?
Fill in the form here