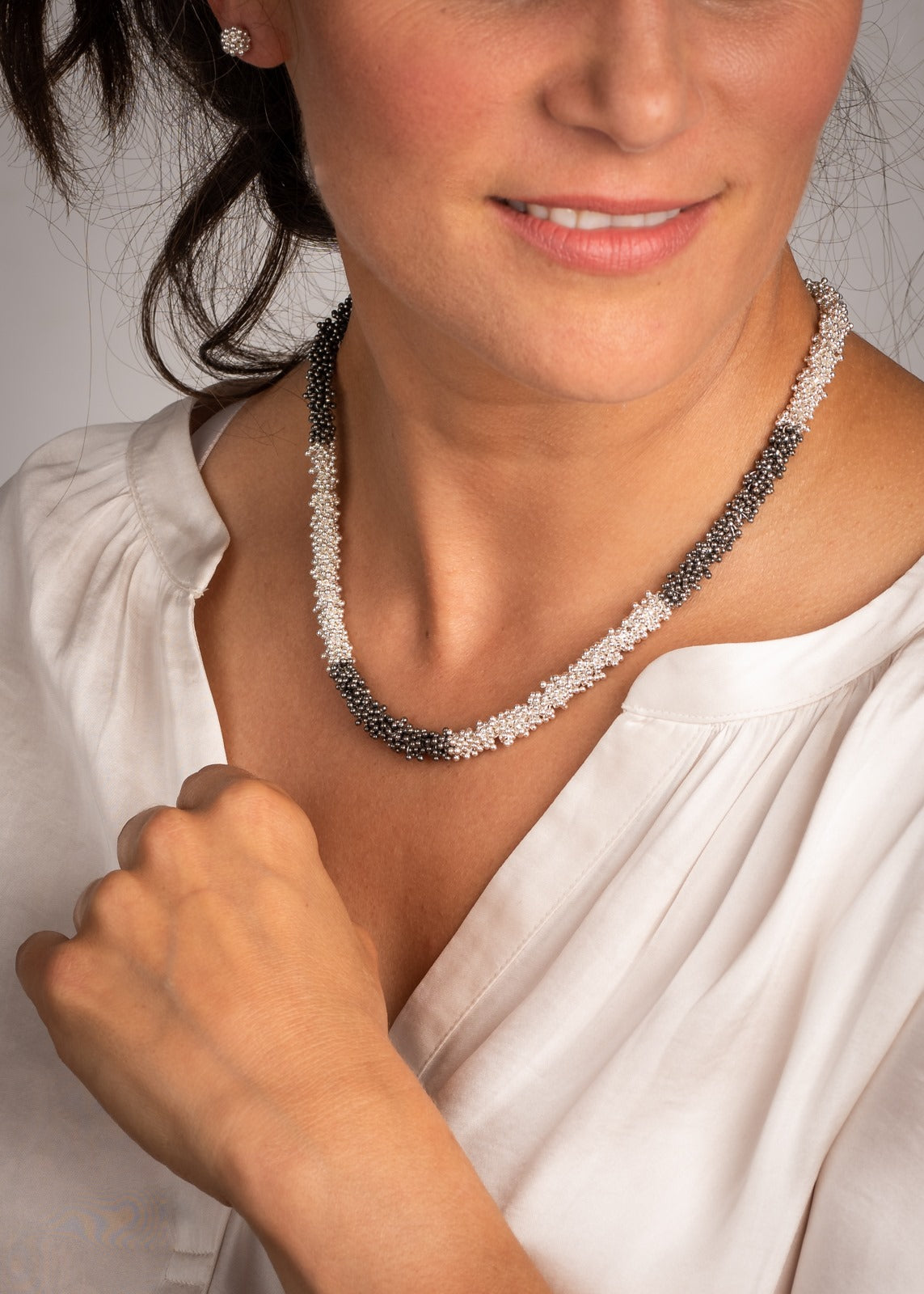 Refined jewelry for an elegant look.
From father to son, for silver jewelry creations
Denys is an industrial designer and jewelry teacher. François-Xavier is a musician and graphic designer. Together, they imagine lines of silver jewelry that stand out for their simplicity, functionality, comfort and timeless beauty. The rhythm and choreography of the manufacturing process smiles on us, and at times, the happy blend of the arts tinges our creations.
The father-son duo brilliantly craft unique pieces that enhance the beauty of those who wear them and stand the test of time.